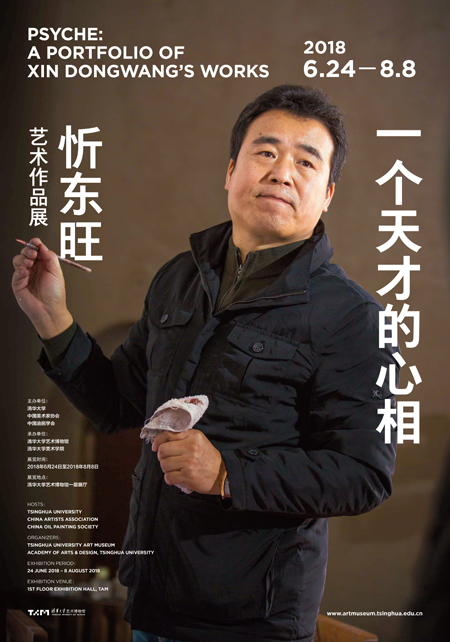 A high school dropout who became a leading portrait painter, Xin Dongwang knew all too well of the struggles facing China's rural migrant workers, Lin Qi reports.
  As a humble rural artisan from northern China who rose to become one of the country's leading portrait painters, Xin Dongwang shared many of the hardships and setbacks faced by migrant workers moving to the city-and the compassion he felt for them quickly became his hallmark.
  Xin, who died in 2014 at 51, left behind him an oeuvre of oil portraits that were hailed by his fellow artists and critics alike as a collective profile of the grassroots Chinese people who strove to follow their dreams of building a better life.
  Xin once said, "I hope that my paintings embrace the humanistic spirit. I hope that my paintings show the temperament of my nation."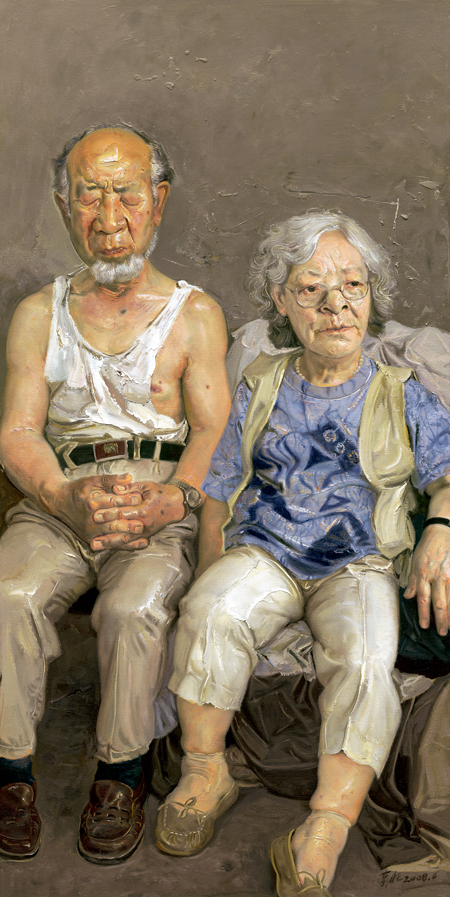 These words open an exhibition titled Psyche: A Portfolio of Xin Dongwang's Works, which shows a collection of his drawings and paintings at the Tsinghua University Art Museum.
  Xin taught at Tsinghua University's art and design academy for a decade up until his death and is widely recognized for his sympathetic portrayal of China's rural migrant workers.
  His approach to profiling these people gave full expression to his own character, which was simple, unpretentious and dignified, says Zeng Chenggang, the deputy director of Tsinghua University's art and design academy who had known Xin for more than 10 years.
  "Xin felt just like a massive, solid rock to me, with a distinctively straightforward appearance," says Zeng, a sculptor in his own right.
  "The portraits he created render a vivid, sculptural note: the composition is powerful, and the structure of the figures is compact and full."
  Xin's empathy for those who struggle at the bottom of society is naturally conveyed under his strokes. He didn't need to imagine their feelings because he was one of them, Zeng adds.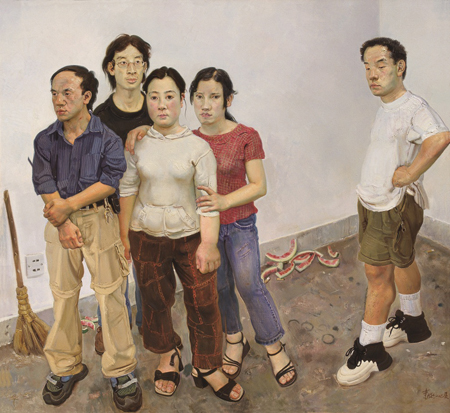 Born in a village near Zhangjiakou, Hebei province, Xin dropped out of high school because his obsession with painting distracted him from his studies, resulting in poor grades. His only interest was painting, and he spent his school days sketching figures in the blank areas of his textbooks.
  But because he hadn't received any formal training, Xin failed to gain admission to art school. He eked out a living by painting decorative patterns on the walls around kang (a traditional stove bed in northern China) for local villagers.
  He later worked as a painter at refineries and a packaging designer at printing houses in Shanxi province, but he kept up his painting in his spare time.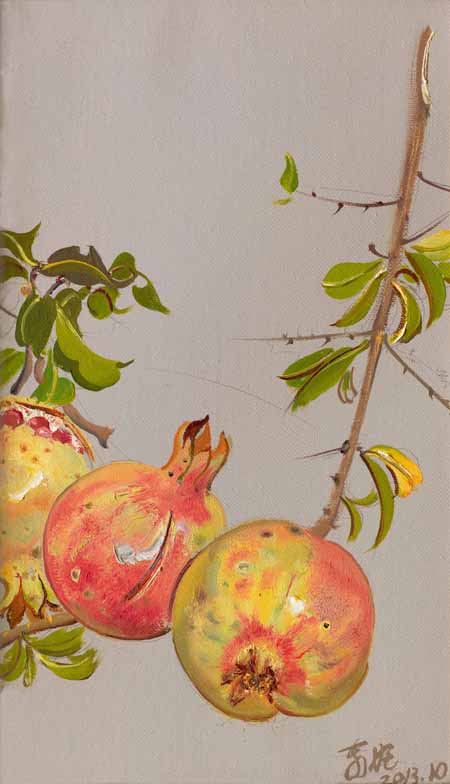 In 1986, he was finally enrolled at a normal college in Jinzhong, Shanxi, where he received systematic disciplines of art.
  After graduation, he taught at several normal colleges around Shanxi, while his paintings began to gain attention at provincial and national exhibitions.
  As he spent more time traveling outside of Shanxi, and later relocated to Beijing, he encountered a wider population from various walks of life, such as his fellow artists, young college graduates and students who were better educated than his fellow villagers-but who all had to put up with the mounting pressures, fast pace and increasing costs of urban life.
  He added these faces to his paintings. The scenarios in his depictions do not belong to a certain group of people or a certain city, but reflect a collective image of urban life for migrants.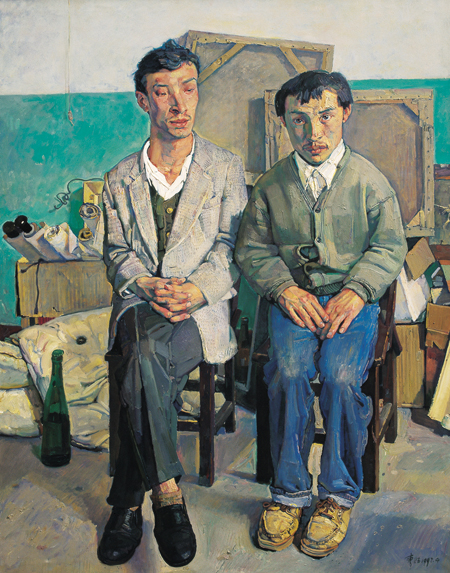 "He strives to make you feel the agony and anxiety of those who work so hard but gain so little, yet who still dream of a better tomorrow," says Beijing-based art critic Zhang Xiaoling. "They are the faces of the real China. Xin's works always demonstrate an honesty and genuineness that deeply touches our souls."
  Although he had achieved prominence in art, Xin still viewed himself an ordinary person, Zhang adds. "I remember years ago at a symposium, I saw him standing among the audience. He declined the offer of a chair to sit with artists, curators and critics. He wanted to be with the masses. He had no intention to be singled out as someone of a higher social status."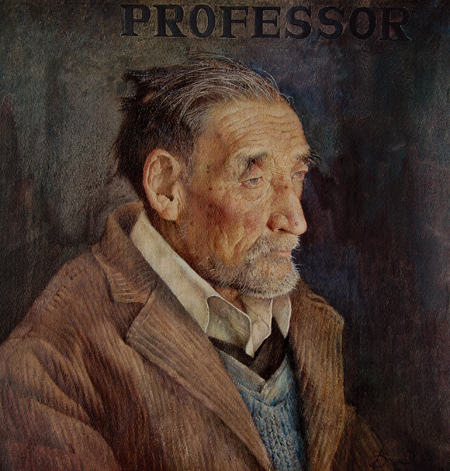 Feng Yuan, director of the Tsinghua University Art Museum, says Xin's works show that without a true understanding of people, a painter would only ever be a technician rather than an artist.
  "By profiling those who experienced the toil of life, Xin rendered a salvation to himself and the people."