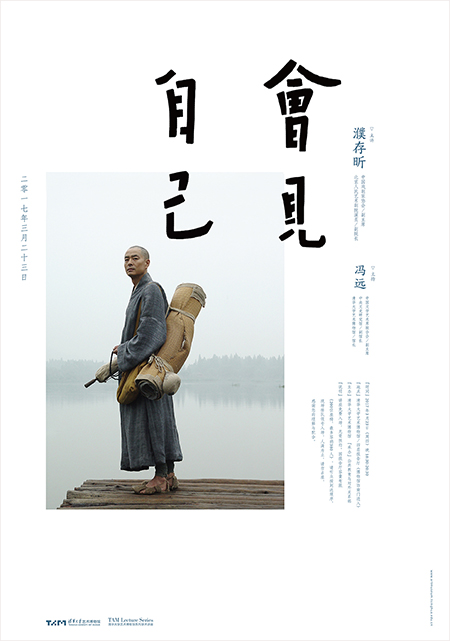 18:30-20:30 March 23rd 2017, Pu Cunxin, Chairman of China Theatre Association, Deputy Director of Beijing People's Art Theatre and famous actor was giving his very expressive and emotional lecture themed "Meeting the Self". Attended by 380 audiences in the Lecture Hall on 4th floor, the lecture was hosted by Feng Yuan, Director of Tsinghua University Art Museum.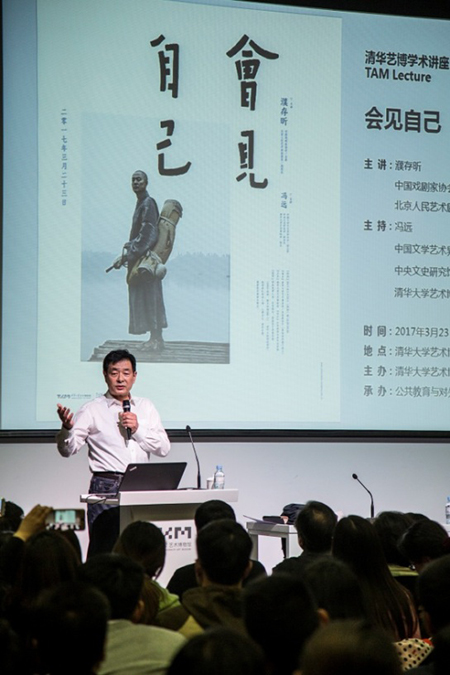 In his lecture, Pu Cunxin first talked about the different levels of stage performing art, of which the highest level of acting is the state of "unconscious", i.e. "entering the state of complete freedom". Pu Cunxin then emphasized the importance of "confidence" in art creation and culture selection. He stressed that "we must hold on to the traditions during the artistic innovations". Lastly, Pu Cunxin mentioned the answer to the question of how can an actor express his emotions naturally yet making a lasting impact on the stage erformance? "It is rooted in the confidence in our culture and the perspective on life and the world. Acting on the stage with heart and soul, not only relying on the techniques, but the instincts as well".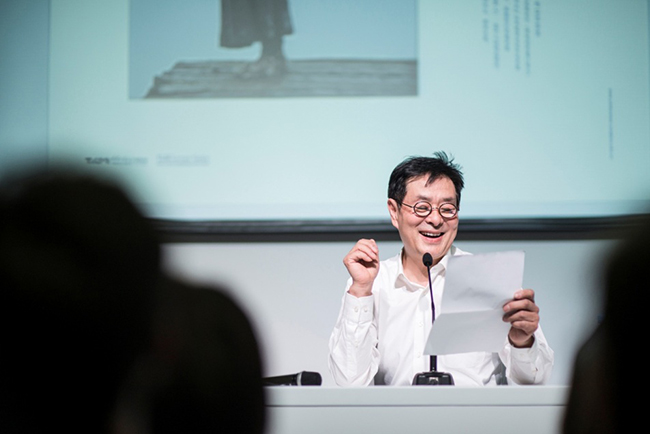 Pu Cunxin Reciting "Qi Ji (Miracle)", poem by Wen Yiduo
During the final Q-and-A session, one of the audience asked, "how can an actor connect the character with the self?" Pu Cunxin replied, " Change yourself. You must make yourself to become the character in both appearance and the mind. Dive into the character and sharing moral values with the character, only then can an actor portray a believable character". "Meeting the Self"-- Encountering the self in the heart and merging the self with the character is the key point of the lecture. During the lecture, Pu Cunxin also recited poems and performed dramatic fragments. It was an unforgettable evening for the audiences.